Generating leads and prospects is crucial for almost all companies, whether in the B2C or B2B sector. Few companies can afford to rely on their reputation alone. Outbound prospecting is a complex business, especially in an intensely competitive environment. This is precisely where lead generation agencies come in.
In the United States, a large number of agencies are ready to help you expand your business and increase your customer base. We have selected for you the nine best lead generation agencies in the USA. Whether you're a US company looking to expand, or a European company looking to conquer the US market, check out our ranking of the nine best lead generation agencies in the USA.
Stepward stands out in B2B lead generation thanks to its innovative, growth-oriented approach. This agency stands out by combining three key vertical sectors:
Lead Generation
Recruitment
No-code or low-code development


This unique combination enables them to offer tailor-made growth strategies to their customers.
What's more, their mastery of LinkedIn and outbound marketing tools is unrivalled. Their commitment to fast, responsive and personalized customer service has enabled them to work with over 100 customers despite their relative newness to the French and American markets.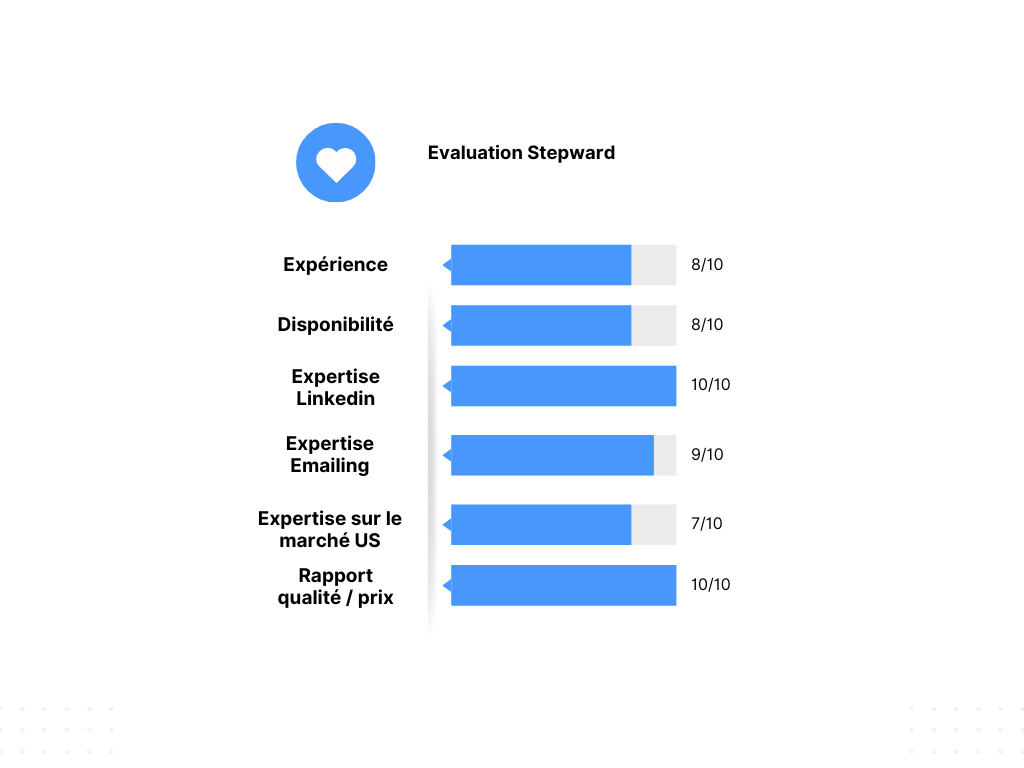 Lux Sales Consulting specializes in consulting services designed to optimize the sales performance of professionals in the financial and insurance sectors. The company aims to provide high-quality services to its customers.
Their value proposition is based on guaranteeing five ideal customer appointments per week thanks to their SLS framework, which implies a structured and proven methodology for generating qualified leads and sales opportunities.
Lux Sales Consulting's clients come from large and prestigious financial and insurance organizations, such as BMO, Prudential, Wells Fargo, and RBC Wealth Management, a testament to their credibility and ability to serve major industry players, especially in the US market.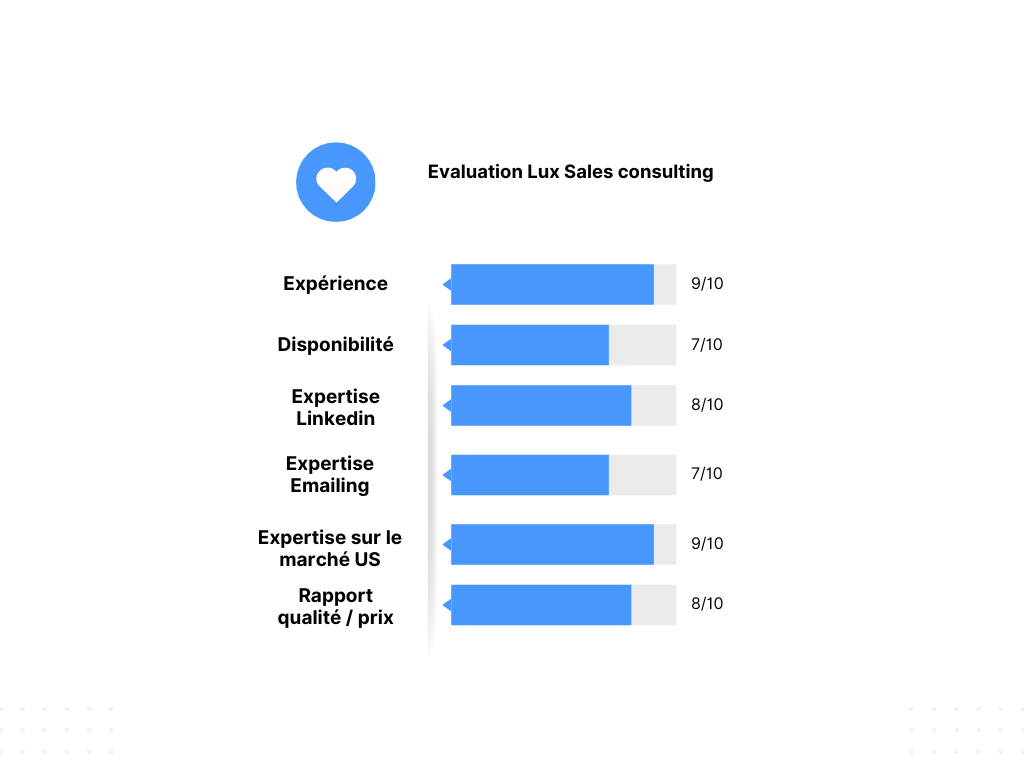 Nerdy Joe is an agency specializing in B2B lead generation, helping companies increase the number of sales meetings in their calendar, reach their SQL (Sales Qualified Leads) quotas cost-effectively, and grow predictably every month without spamming their contacts.
The agency offers a variety of services to achieve these goals, including outbound lead generation, lead research and appointment setting. They focus on using non-intrusive, personalized techniques to build relationships with potential customers and ensure that appointments are made with people who are genuinely interested.
The agency works with a variety of companies, as illustrated by the logos and client endorsements on their website, and offers different packages tailored to each company's specific needs.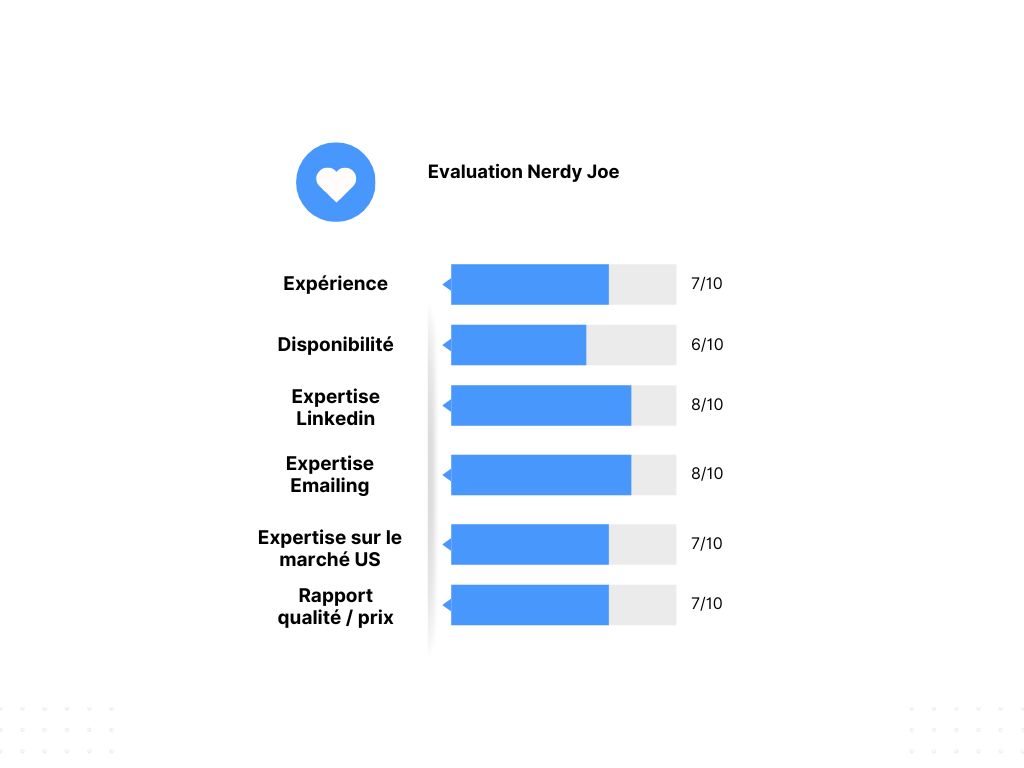 LeadCookie is a B2B lead generation agency specializing in the creation of qualified sales opportunities. It emphasizes a personalized, hands-on approach to achieving its objectives, avoiding automation and intrusive messages. The company aims to extend its customers' reach by effectively targeting and engaging qualified decision-makers, directing them directly into their sales funnel.
The company's lead generation process includes researching and creating lists of targeted prospects on LinkedIn, writing personalized cold approach messages, and executing outreach campaigns. LeadCookie prides itself on generating engaged leads and delivering significant ROI, with over 450 engaged leads and ROI of 15x for some campaigns.
LeadCookie stands out for its commitment to creating long-term partnerships rather than simply seeking out customers. It has a strong presence in the American market. It has an in-house team of 18 experts, and has successfully run over 500 campaigns, all of which were carried out manually.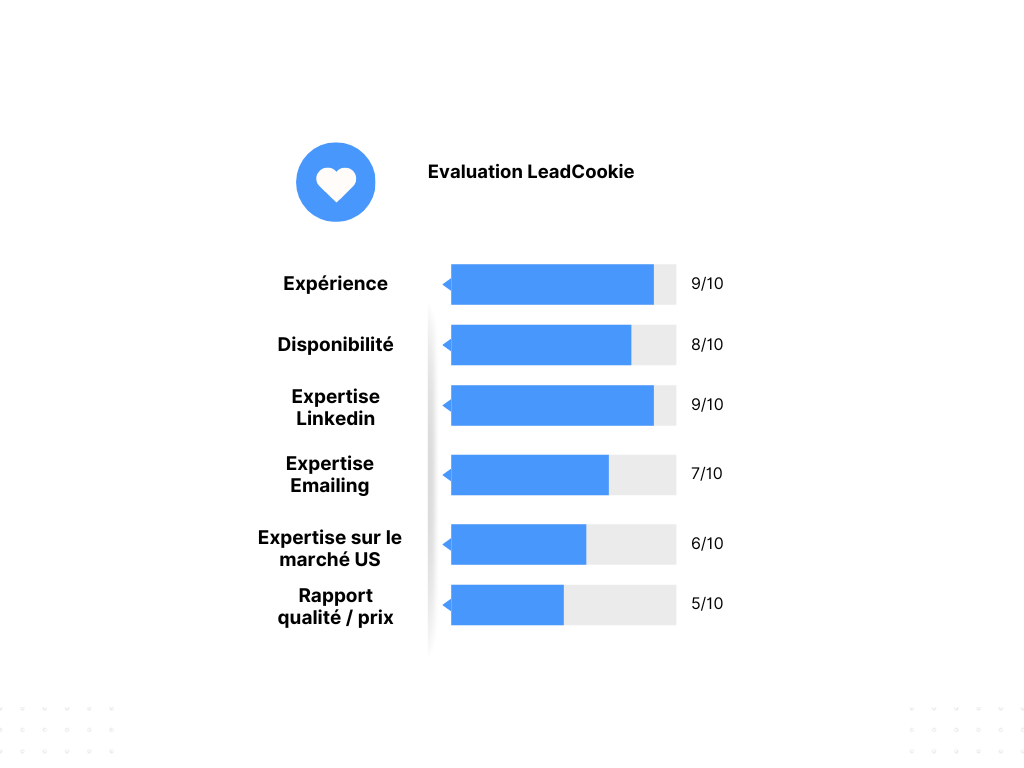 Cleverly specializes in B2B lead generation on LinkedIn, with the aim of driving revenue in a predictable and automated way, while being entirely managed by them. Cleverly, the company's name, uses data from thousands of B2B campaigns to send personalized, proven messages to your ideal clients on LinkedIn, generating positive responses straight to your inbox.
Billing itself as the leading lead generation agency on LinkedIn, Cleverly has generated over 151.4K leads for its customers, generating $37.6 million in revenues and a pipeline of $229 million. They've worked with over 5,000 customers, including well-known companies like Uber, PayPal, WeWork, and Google. It has a strong presence in the American market.
Their team of LinkedIn marketing experts is dedicated to helping you uncover hidden sales opportunities and close more business, teaching you best practices for selling on LinkedIn and supporting you with dedicated US-based account managers.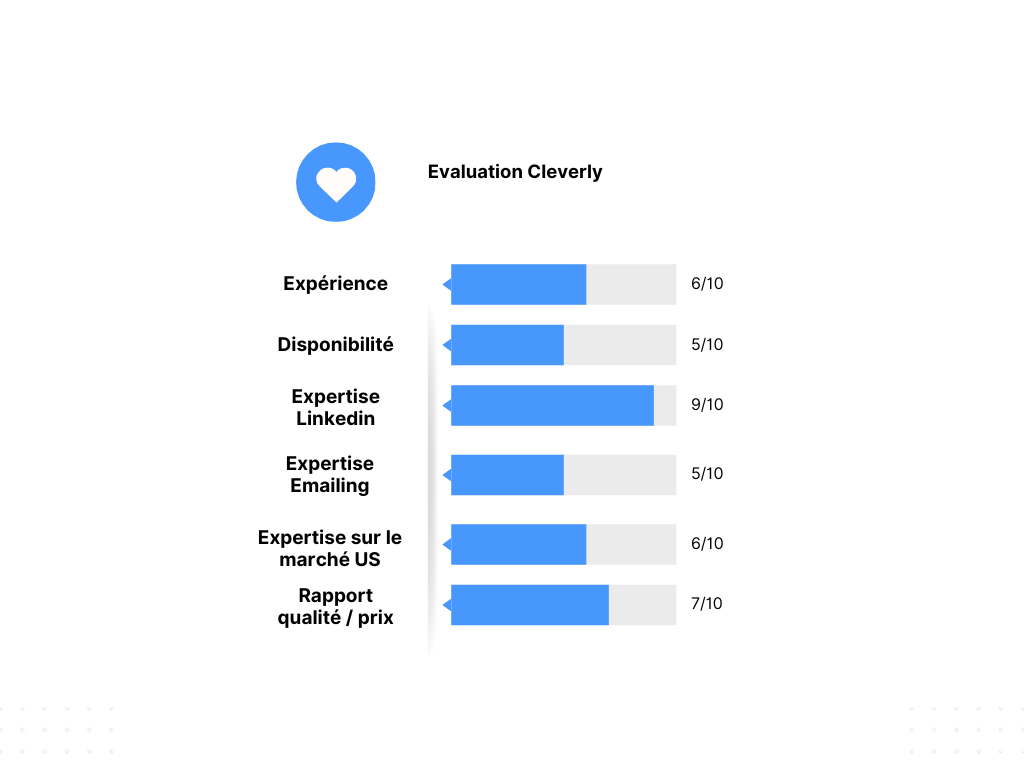 Breach Digital is a digital marketing agency specializing in the B2B fields of technology and software. It stands out for its ability to generate meetings for a multitude of SAAS companies, totaling 60 to date.
The services offered by Breach Digital are diverse and tailored to the specific needs of technology and software companies. They include B2B lead generation, innovation, targeted brand awareness, social network management and partnership creation. The agency uses a combination of conventional and unconventional means to deliver relevant content to niche audiences, while promoting content production and community development.
Breach Digital's customer portfolio is vast and varied in the US market, testifying to its ability to adapt and meet the needs of different players in the technology and software sector.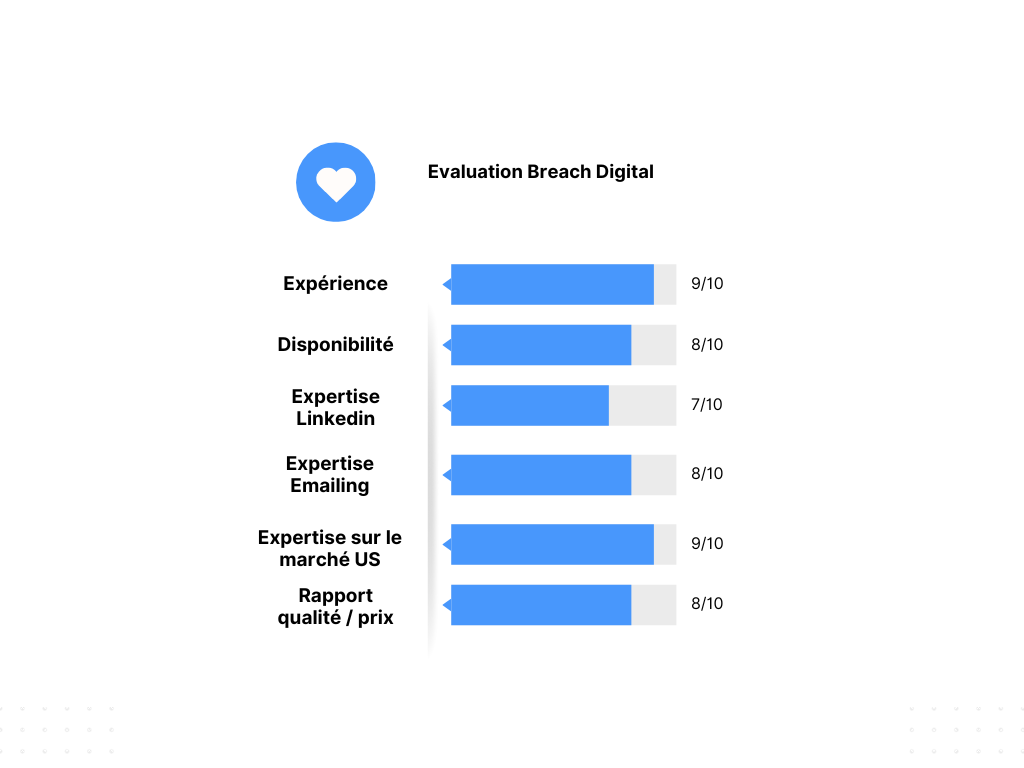 LinkedSelling specializes in B2B lead generation through omni-channel campaigns, offering a tailor-made strategy built specifically to meet our customers' needs, within 30 days and with no up-front costs. What sets it apart is its willingness to earn customers' trust before asking for payment, by first building their lead generation system free of charge.
The company offers a full range of services for lead generation campaigns that convert. This includes personalized, highly targeted prospecting campaigns focused on developing relationships with prospects as if they were real humans, generating over 500 contact points per month through LinkedIn, email and telephone.
In terms of results, the company has already served over 5,000 customers worldwide, particularly in the United States, has 15 years' experience, specializes in over 20 business sectors and has an 87% customer retention rate after the initial period. She works with B2B companies ranging from SMEs to Fortune 500s, and offers unique strategies for each of them.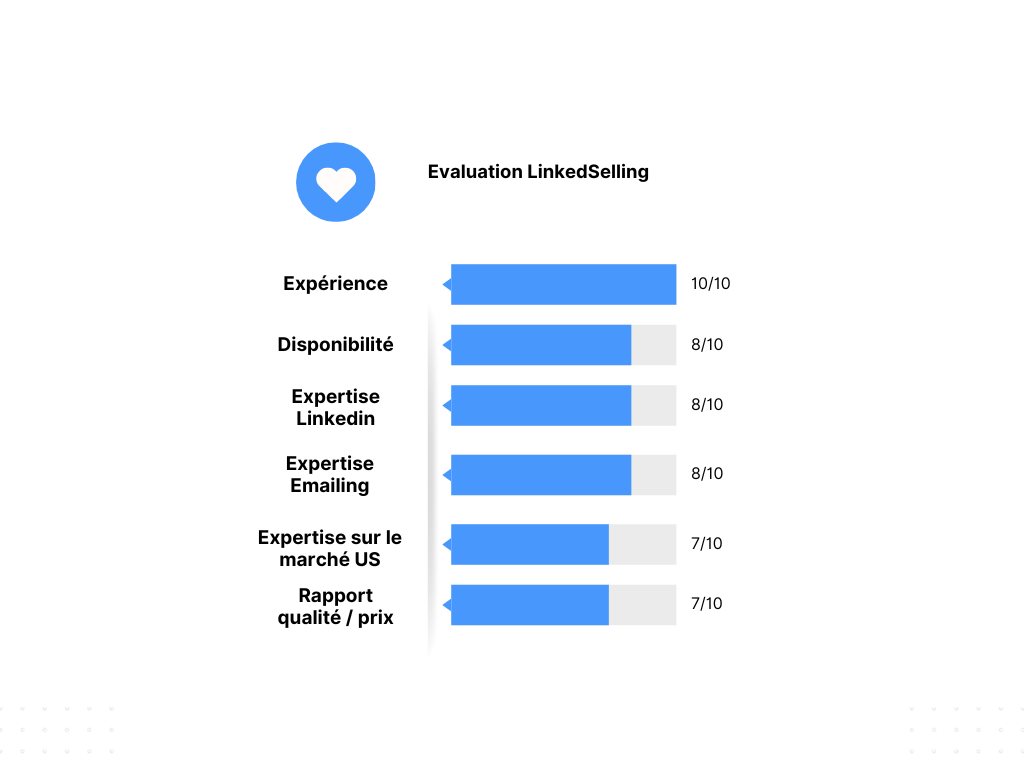 Modern Outbound positions itself as a turnkey outsourced prospecting team, generating more pipeline thanks to a judicious blend of technology, systems and human expertise. It is recognized and appreciated by many companies, whose logos can be seen on their website.
Their approach is particularly relevant in a context where prospecting is becoming increasingly difficult, with at least 50% of the prospects pursued by salespeople not really matching what is being sold. They point out that making appointments was the main prospecting challenge in 2019, and that 42% of salespeople consider prospecting to be the most difficult phase of the sales process.
The company lets you see some of their campaigns in action through a demonstration, and shares testimonials from satisfied customers who highlight the significant ROI, time savings and efficiency of their services. Their customers are mainly American, as they have a strong presence in the US market.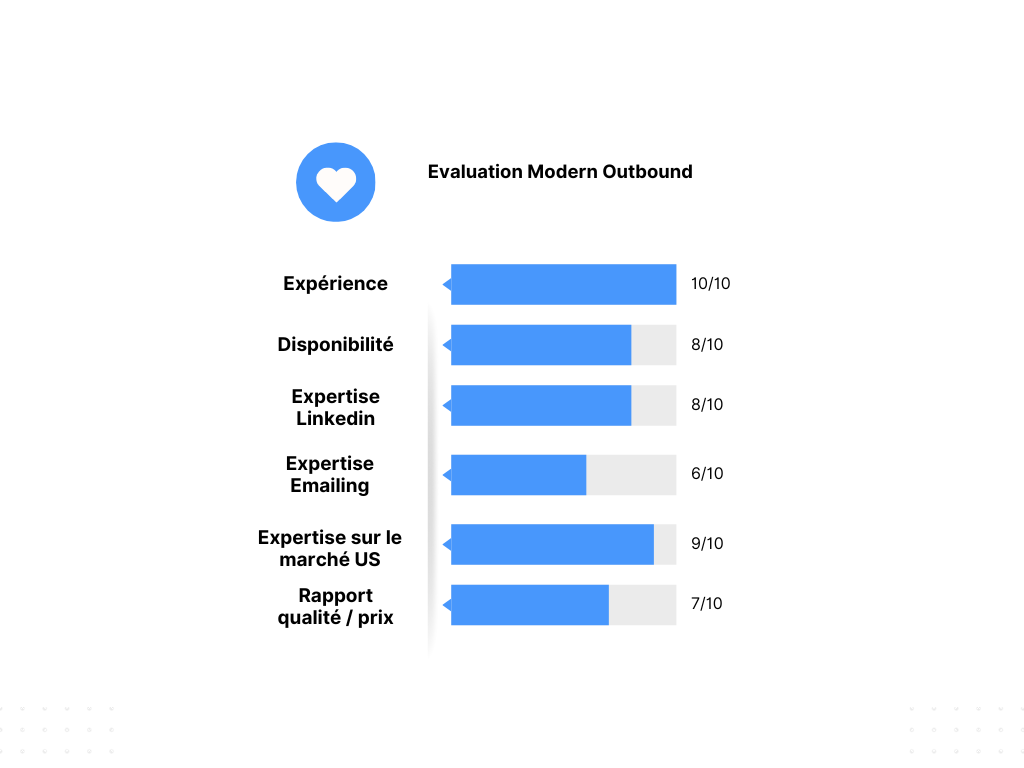 Qclleads helps consultants and coaches connect easily with corporate executives and business owners. Their model is performance-based, meaning that customers only pay when the company delivers concrete results.
Since 2003, this company has used proprietary lead generation strategies to fill thousands of events, masterminds, webinars and appointment calendars with qualified corporate executives and business owners. They offer a results guarantee, assuring their customers that they'll get the qualified leads they're looking for.
Testimonials from US customers show that the company was able to generate a large number of executive leads within 30 days, and many of these leads progressed to paid services. This demonstrates the effectiveness of their lead generation strategy and the quality of the leads they are able to deliver.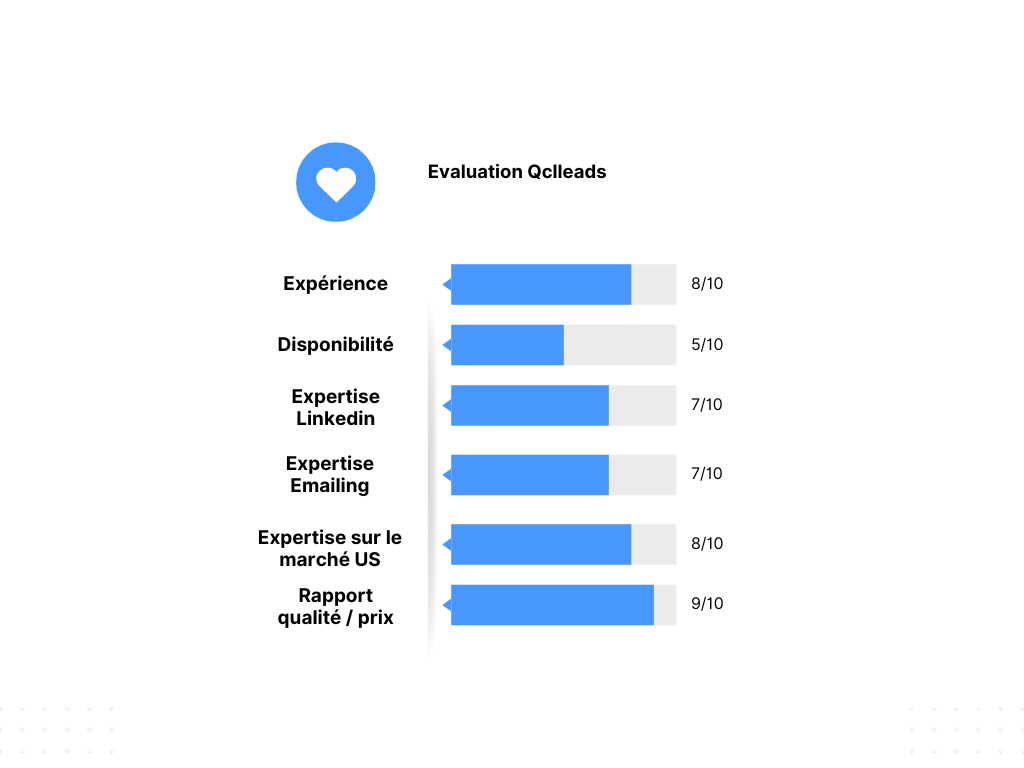 Each lead generation agency in the U.S. offers distinct advantages and specific expertise that can contribute effectively to lead generation. Nevertheless, Stepward stands out for its ability to juggle sales organization with operational efficiency in the use of various acquisition channels.
Backed by proven experience and having worked with over 100 customers, this major player in the sector is a trusted partner, responsive and always available to respond quickly to your requests and needs. What's more, the company's resolute focus on results testifies to its high level of professionalism and its commitment to providing tailor-made solutions, adapted to each phase of its customers' development.
Ultimately, your choice of agency will depend on your particular requirements and professional ambitions. Each agency has its own strengths and specializes in different areas. So it's crucial to get the facts right before making a decision. Knowledge of the American market is a decisive criterion, influencing both strategy and the drafting of prospecting messages.
In conclusion, keep in mind that it's vital to select a lead generation agency that understands your needs and is able to support you in achieving your objectives.
Q: What is a lead generation agency?
A: A lead generation agency is a company that helps its customers find and connect with qualified prospects.
Q: How do I choose the best lead generation agency for the US market?
A: The best lead generation agency for your business will depend on your specific needs. It's important to consider the agency's experience, professionalism and availability, as well as its understanding of your industry and target audience. In short, base yourself on their customers.
Q: What is inbound and outbound marketing?
A: Inbound marketing focuses on creating compelling content that attracts prospects to your company. Outbound marketing, on the other hand, involves sending direct messages to potentially interested prospects.
Q: What is no-code?
A: No-code is an approach to software development that allows non-technical users to create applications without needing to know coding.
Q: Why outsource lead generation?
A: Outsourcing lead generation can free up time for your sales team to focus on closing sales rather than prospecting. What's more, lead generation agencies often have specialized tools and strategies for finding quality prospects.